smart pmo™
Our Services
Project Management Office
Project Portfolio Management & Report
Project Review & Turnaround
Project Management Staffing
Project Management Office
Organizations continue to be challenged with effectively managing complex projects with tight deadlines and limited resources. A well-managed Project Management Office (PMO) can address these challenges to ensure successful project delivery. With Smart PMO™ we work with our clients to enhance their project management capabilities.
Whether you want to deploy a new PMO or take an existing PMO to the next level, HnC Smart Solutions can help you. Alternatively, if your core competence is not project management, we offer the option of outsourcing your PMO to HnC Smart Solutions.
We work tirelessly to mitigate your risk, create cross-functional alignment, clearly communicate expectations, and ensure that your organization achieves key outcomes and program benchmarks.
Project Portfolio Management & Reporting
HnC Smart Solutions team works with you to assist you in effectively identifying and prioritizing projects that generate the greatest benefit and highest impact for your organization. We apply our Smart PMO™ approach to provide structure and organization and work with you to define the portfolio of projects, appropriate Key Success Factors and key metrics to effectively manage the project and provide stakeholder transparency. Additionally, we will work with you to design key reports and dashboards that are value adding and provide a clear and concise view of the projects.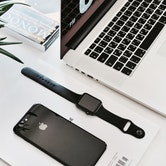 Project Review & Turnaround
Despite best efforts many organization's projects are at a risk of failure. HnC Smart Solutions can assist you in independently reviewing the status your projects and identifying major areas of concern and potential risks. Following our review, we provide recommendations on project turnaround and work with your team to develop a detailed corrective action plan.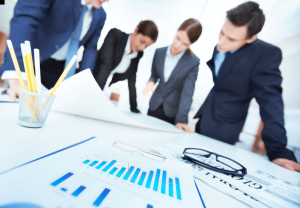 Project Management Staffing
HnC Smart Solutions offers contract project managers to deliver projects and transfer best practice project management techniques to our clients.
We can provide dedicated and knowledgeable program and project leaders to guide and deliver your complex technology projects. We embrace the Project Management Body of Knowledge (PMBOK®) principle from the Project Management Institute (PMI®) and have incorporated them into our Smart PMO™ project management methodology.
HnC Smart Solutions can augment and support your project management with the following skill sets:
Business Requirements Analysts
Project Coordinators
Project Managers
Program Managers
Ready to get started?
Contact us today to schedule a call to discuss how HnC Smart Solutions can assist you in your Project Management needs.